Yandex travel / 2022
«Tours within the cultures»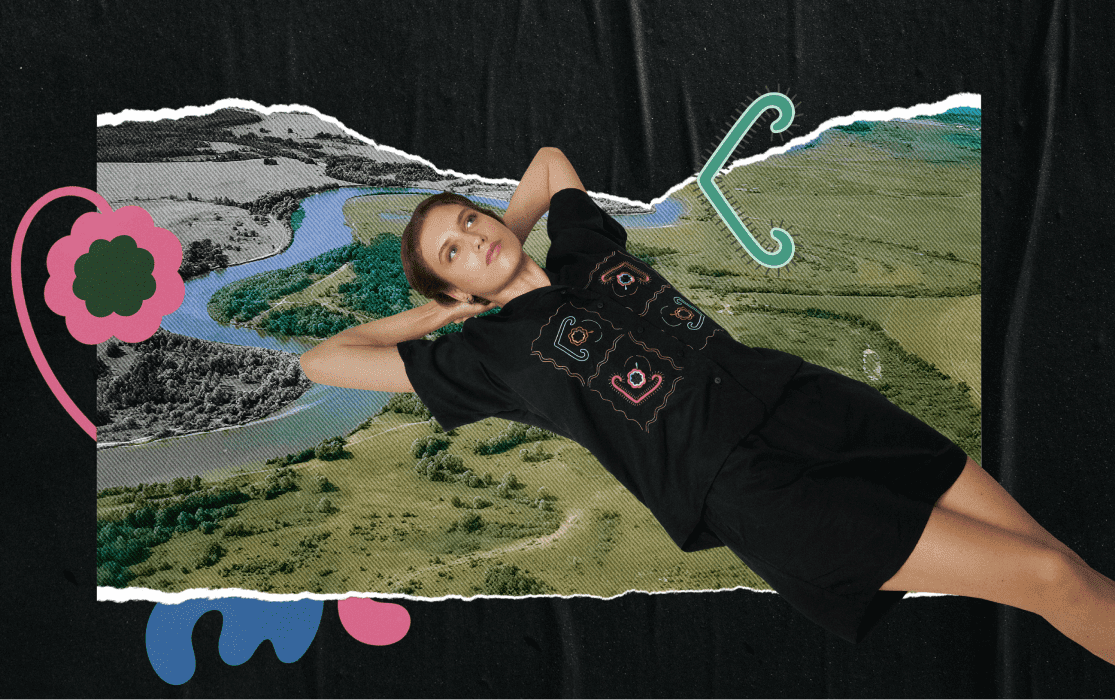 Yandex travel / 2022
Together with the cultural laboratory Ornamika.com Outlaw and Yandex Travel have released a collection of pajamas with ethnic motifs. The founder and creative director of Outlow, Dilyara Minrakhmanova – originally from Tatarstan. During the process of creation of a concept, first of all Outlaw relied on her memories:

As a child, I spent every summer in the village with my grandmother on my father's side. She worked all her life at a school where she taught Tatar language and literature. I remember how my grandmother loved to decorate the house with embroidery: white curtains with ornaments on the windows, pillows with flowers on the bed, towels on the walls, an original carpet each room.

Stylisation of pyjamas shirt and short based on plant shoots and are presented in two types: for adults, which are made of viscose and for children, which are made of delicate knitwear. Soft oversize pajamas will be available to buy in Tsvetnoy mall, outlaw.ru and on Yandex Market.